Milton under Wychwood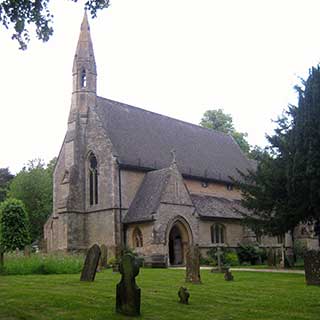 A little bit about us
Address: Church Road, Milton under Wychwood, Chipping Norton OX7 6LJ
St Simon and St Jude's in Milton under Wychwood is not physically in the centre of the village, but it is in the hearts of many of those who live here.
Our Services
Every Second Sunday of the month
9.30am Holy Communion with Children's Groups
Every Third Sunday of the month
9.30am United Benefice Service with Holy Communion
Every Fourth Sunday of the month
9:30am Sunday Worship
See the calendar on the homepage for details of up and coming services.
Some of our News
Milton is a large rural village, and in a recent survey 91% of people regarded community spirit and friendliness as most important factors.