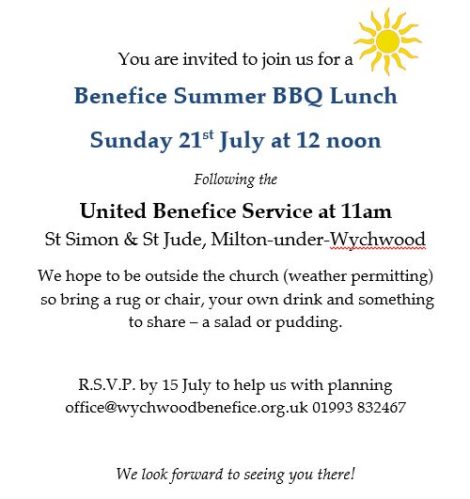 We will be having a BBQ Lunch after the United Benefice Service in Milton on Sunday 21 July from 12 noon.
N.B. The Sunday service will start at 11am.
It is a chance for everyone in the Benefice to come together – baptism families, wedding couples and all who are part of this Benefice are invited to share in a lunch.
We hope to be outside (weather permitting). Bring something to sit on (a rug or a chair) your own drinks and something to share – a salad or a pudding.
RSVP by Monday 15 July to help us with numbers and let us know what you are bringing. Email [email protected]