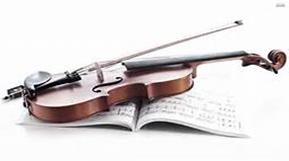 We are delighted to have Michael Bochmann, the international violinist and the critically acclaimed pianist Marcel Zidani in concert in Milton Church on Friday 29 April.
There is nothing to compare with live performance in the field of entertainment and it is a great opportunity to see such talented professional musicians here on our doorstep in Milton.
Michael Bochmann has made a significant contribution to the world of classical music through performances, media and education. His passion is to speak directly through the language of music.
Over the last 30 years, Michael has produced over 50 recordings with the BBC in his work with the Bochmann Quartet, as concert master of the ESO and as a soloist. In 1990 he toured the U.S. and Canada, partnering Yehudi Menuhin in Bach's Double Violin Concerto. More recently Michael has played a key role, as Director of Music, in setting up and running the Water City Festival which is an initiative in East London to connect those who live, work and play in the Host Boroughs to the Olympics through music and art.
Together with Marcel Zidani  they will perform a programme including Beethoven's Spring Sonata and The Lark Ascending by Vaughan Williams. Michael is a great communicator which make his performances very popular and accessible. On this evening in Milton Church he will give an opportunity to children from our Wychwood school to play 2 short  pieces with him.
Tickets cost £10 per adult and are free to children. They can be bought from the Benefice Office, Milton Library or from Mike Hartley 01993 830160.