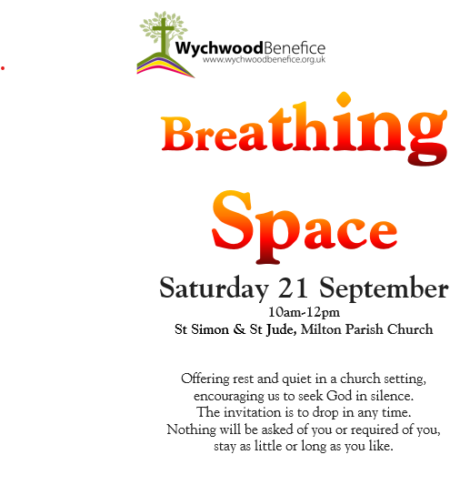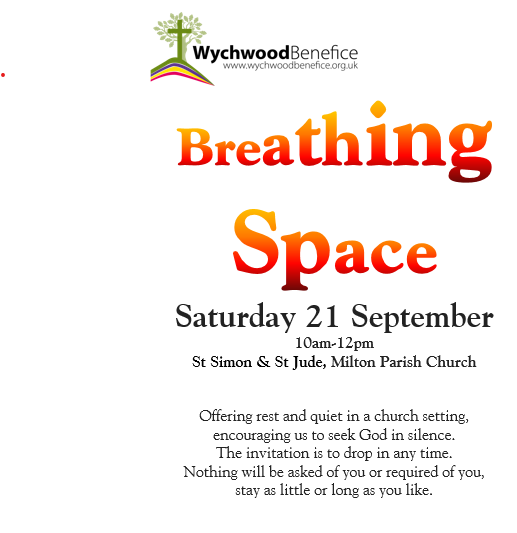 Could you do with some Breathing Space?
Breathing Space Saturday 21 September 10-12 Milton Church
Offering rest and quiet in a church setting, encouraging us to seek God in silence.
The invitation is to drop in any time during the morning. Nothing will be asked of you or required of you, stay as little or long as you like. Some resources will be available, but the idea is that you find what helps you to seek God in silence.