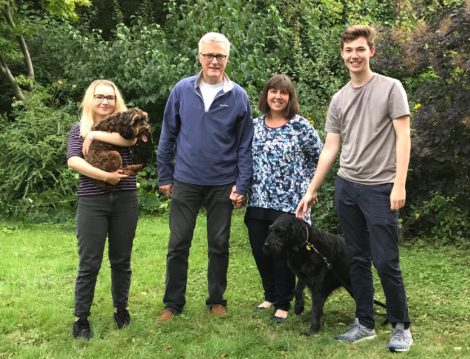 Rev Geoffrey Clement
Contact details: Tel 01993 832514 [email protected]
I am originally from Streatham South London, my working career started as an apprentice stone mason working at Westminster Abbey for about 8 years going on to work at other London landmark buildings doing restoration work. In 1989 I went to live in Montevideo and began training for ordination at the Anglican seminary. I was ordained deacon 1994 and priest 1996 working in a number of different parishes and missions in Montevideo. I then spent 4 years in the North of the country on the border of Argentina and some of my ministry was in the town of Fray Bentos where the meat pies came from!
I returned to the UK in 2001 and worked in multi-parish ministry in Suffolk.
I have been married to Angela for 9 years and we have two (step) children Charles 19 and Nicola 17. Angela grew up in the Gosport area down on the South Coast. For the last few years has been working as a teaching assistant in Early Years at our local primary school achieving Outstanding in the last Ofsted. We have two dogs: Bobby a labradoodle and Bridget a Cockapoo both of whom need plenty of exercise.
I have a couple of hobbies that keep me on the straight and narrow, I used to do a lot of bell-ringing and have managed peals on 12 bells, but would love to get back to some 8 bell ringing. I have a motorbike (Moto Guzzi V9 if that means anything to you) which I use whenever possible, but mostly when the sun is shining. We have a campervan that we use when we can to take time out together. I also enjoy doing a bit of homebrewing.