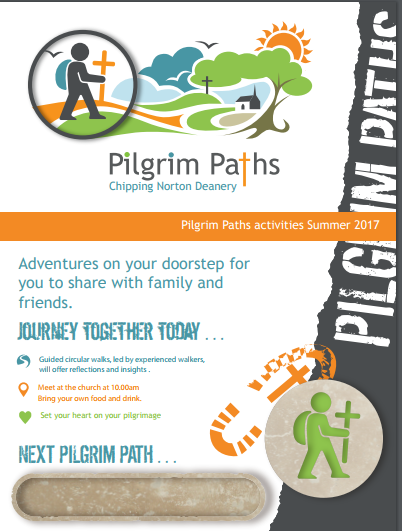 The next Pilgrim Path guided walk will be on Friday 15th September from St Marys Charlbury to All Saints Shorthampton (5 miles).
Please meet at the church at 10am and bring your own food and drink.
Pilgrim Paths: Guided Circular Walks, led by experienced walkers, will offer reflections and insights .
The church communities in the Cotswolds around the historic towns of Chipping Norton, Hook Norton and Charlbury, have joined together to develop a network of 'pilgrim paths' throughout the area.
Each path is accompanied by a booklet with information about the route and suggestions for prayer and meditation which respect the surrounding landscape. These booklets will be found in the local churches.
In addition to guides for individual walks, there is also an Adventure Notebook, for children and young families to use , whichever Pilgrim Path they follow.