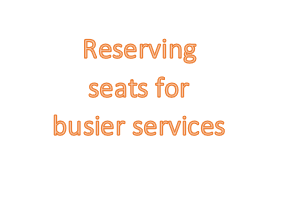 IMPORTANT INFORMATION ON SERVICES
In order to ensure that we can safely accommodate everyone at some of our busier church services, we will be asking people let us know in advance how many seats they would like. You can let Anne, Geoffrey or Clare in the office know ideally by the Thursday before the service. This will help those who need to go into the churches and make the seating plans to accommodate the desired number of groups/households.
We will need to do this for the following services in November:
Sunday 1 November United Benefice All Souls Service in Shipton at 11am
Sunday 8 November Remembrance Services in Milton (9.30am), Shipton
(10.50am) and Fifield (10.50am).
Email: [email protected]
Tel: 01993 832467