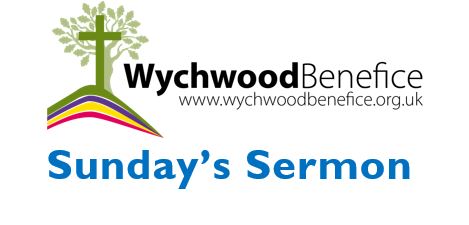 Sermon for Remembrance Sunday 11 November 2018
By Adrian Gell
As we, along with so many others across the country, fell silent today at 11 o'clock, 100 years ago (to the moment) a global conflict of previously unseen enormity came to an end.
My grandmother, who was a nurse at the time in Lady Ridley's Hospital for Officers in Carlton Terrace in London, recorded the event in her diary.  It read as follows:
"Peace made 5am and all fighting ceased 11.00.  We heard the news through boy scout, Postman, barbars – Wild rush down the Mall to Buckingham Palace. Wonderful view – old patients flocked in – Lady Ridley gave all carnations and flags.  The minimum of work done."
And so today, we commemorate the ending of what became known as The Great War.  A war which began due to many complex issues such as the power vacuum created by the decline of the Ottoman empire, imperialism of other states, nationalism, and the protection of economic treaties designed to protect the status quo … but which partnerships forced country after country in to supporting political alliances and allegiances forged many years earlier.
But today, we commemorate not so much the events of the Great War, more so the people who were called upon to give service to their country and the cause of freedom.  Many of those were never to return from the battlefields, many returned scarred by wounds – wounds of both physical and mental nature.
Sadly, even in today's environment, the effects of modern warfare leave exactly the same scars on those who have been called.  In recent times we are encouraged to learn about the issues of mental health suffered by war veterans returning from conflicts in the Middle East.  And it is not just the veterans who suffer; the victim list continues with those close to them – the mothers, fathers, brothers and sisters and the wider members of the families and communities who are needed to help pick up the pieces.
I am led to believe that part of the treatment is to get these people to recognise their spirituality, to understand that we need not allow ourselves to live in the past but to learn from it, be aware of it and move on – and having become aware, to seek a peace from within. That peace comes from learning to love, learning to trust, learning to forgive.  These three form so much part of the Christian message.
Often, I think how bizarrely apt our Sunday readings are on any particular day.   Today is no exception.
In this morning's Gospel reading from St Mark, we heard of how Jesus called his disciples to follow him. These people answered the clarion call to pursue a new way.  It was the beginning of His campaign to establish the new Messianic order set out by God.  It is a notable "follow me" moment.
But what of "follow me" moments?
In 1914, many were given a "follow me" instruction – one that led to a huge amount of self-sacrifice.
The Christian "follow me" message, however, is not so much an instruction – but more of an invitation. It is an invitation not only to accept the voice of God calling each one of us, but an invitation to change our ways, to sacrifice our normal way of living for something better.  It is an invitation to follow the greatest "General" of all time.
Jesus' ministry began when he was about 30 years old and lasted for a period not that much shorter than the term of the Great War.  It ended with his own Sacrifice, a sacrifice so great that we are promised, and we can believe, that through Him we can achieve eternal life and forgiveness at the end.
As Christians we need to understand that to follow Jesus is no easy task, especially since, as soldiers of Christ, we too are required to make sacrifices.  And sacrifice takes moral fibre because we need to take a good moral inventory of ourselves and ask "Are we prepared to love God?  Are we prepared to love our neighbour?  Can we give up our pride?  Can we learn to trust? And having accepted that we can, it becomes a matter of putting good practise to the fore through the lessons we have been taught through Jesus; the lessons of Love and Peace.
At the beginning of our service today we lit a lamp, a beacon, to remind us of the end of the War.  The image of light is very powerful. Light guides our way through the dark.  Contemplating a flickering flame gives us a serenity of peace and tranquillity.  Light is used much throughout the Bible, and we remember that Saul was struck by a blinding light.  It was a light that led to his own conversion.
Above all we so often hear of Jesus being "The Light to lighten the world".
Therefore, it is fitting that our lamp reflects not only the moment when the lights came back on at the end of the Great War (which had cost the world so dear), but also reflects the vision, life and ministry of the great General who leads us, Jesus Christ our Lord.
And so, as we continue to lead our lives by taking up the Cross and recalling the Sacrifice made, let us also remember that
Christ is our Light
Christ is our Beacon
Christ is our Peace.
Amen.