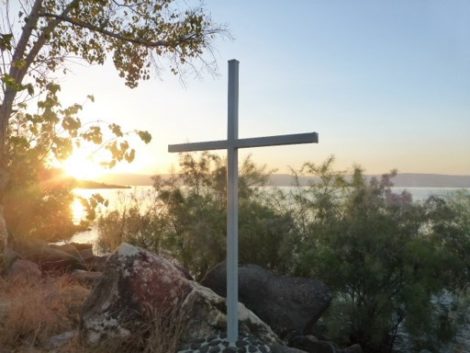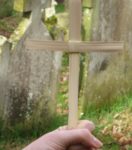 Palm Sunday 28 March
This year our Palm Sunday Service will be held at 11am on 28 March in Shipton Church.
There will be also be a live zoom service at 11am.
Live Zoom Service – Sundays at 11am
Join our Zoom Sunday Service: https://us02web.zoom.us/j/83839976916?pwd=Uk5DcmRJamY1V0YrMFo0czdUdGZydz09
Meeting ID: 838 3997 6916
Passcode: Service
If you would like a palm cross, these are available in our churches now.
We will be supporting Christian Aid's Lent and Easter campaign on Palm Sunday. A short film will be shown during coffee after the zoom service and during the prerecorded church service about the work of Christian Aid (who celebrate 75 years this year) and anyone who would like to make a donation will be able to do so. Visit their website for further details on the work CA do: https://www.christianaid.org.uk/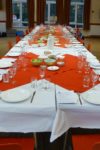 Passover Service on Zoom: Wednesday 31 March 6.30pm
This year we are going to host a Passover Service on Zoom. This will be an interactive service where we learn about the Jewish tradition of the "Passover meal"
You will need to book so that we can provide you with a "takeaway bag" with instructions and some of the items needed so that everyone can partake in the rituals.
We suggest that you have your meal prepared to have after the service and if anyone wishes to remain on zoom together you are very welcome to do so.
Traditionally the supper would have been roast lamb but you can prepare whatever you like. Please let us know if you would like to join us  – email [email protected] by Wednesday 24 March.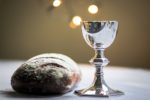 Maundy Thursday  1 April
Holy Communion Service 10.30am in Milton Church. This will also be livestreamed on facebook. https://www.facebook.com/WychwoodBenefice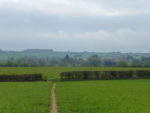 Good Friday 2 April
On Good Friday we will have our family service in Milton church at 9.30am, followed by hot cross buns.  After the service there is the opportunity to go on a leisurely walk across the countryside to Fifield for a picnic at 12noon. We then make our way to Idbury Church for our 2pm Hour at the Cross service.
This year groups of 6 (from multiple households) or two households will be permitted to walk together and have a socially distanced picnic. We are asking people to let us know if they would like to do the walk this year so that we can a) stagger the groups if there are too many people and b) provide groups with a copy of the map and readings. Email [email protected]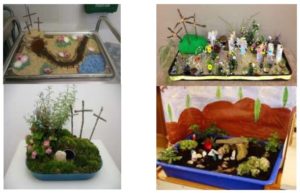 Easter Saturday 3 April – Easter Trail in Milton
This is a collaborative initiative and we have agreed to be part of an Easter Family Trail running in Milton on Saturday 3 April. The trail will begin in Milton church. Families can collect a booklet for the trail and then take part in the first of 6 stops or "stations" offering a chance to experience parts of the Easter Story. We will be depicting the Last Supper and hope to offer the chance for children/families to partake in an interactive experience. More details to follow.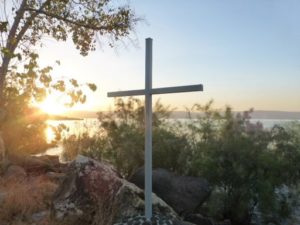 Easter Sunday 4 April
9.30am Milton Easter Communion Church Service*
*Please book seats for the Easter Day Service – email [email protected]
This service will also be livestreamed on facebook: https://www.facebook.com/WychwoodBenefice
11am Live Zoom Holy Communion Service