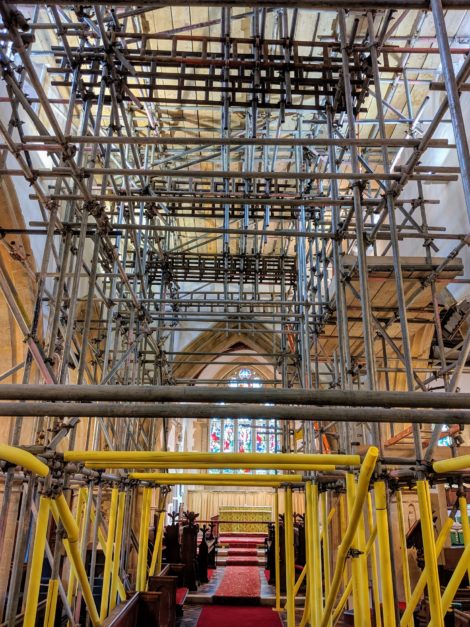 Shipton church update 23 November, 2020
Lang the building specialists will be starting to work in the church on Monday 30th November. To begin with they are just doing the preparation work which should take until the beginning of January. Lang's have indicated that they hope to complete the work in March 2021.
We hope the church will remain open for this first stage of the work and services will continue as planned.
Help us raise funds!
We have just launched a Monthly Prize draw: Details can be found here: https://wychwoodbenefice.org.uk/sign-up-to-our-monthly-draw-100-prize-each-month-and-help-raise-funds-for-shipton-church/
We have a "silent aution" planned to raise funds for Shipton Church with some excellent items on auction, from Hampers to Holiday Lets to a skip! More information very soon.