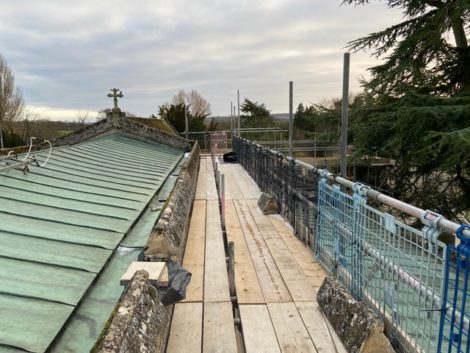 From the photos you can see the work being carried out on the roof timbers and on the stonework. The contractors are confident the work should be completed by the end of March.
We have now received tenders for the work on the South Aisle roof, the most competitive is around £75k. This is very encouraging as it is less than initially expected. Also, we must not forget that there is more work to be done to the church with the improvements: heating, toilets, server, floor repairs etc. However, we will need to do a lot more fundraising. We are extremely grateful to those who have so generously given already.
If you are able to contribute something to this project please find attached a Gift Aid form.
Shipton Church Restoration and Improvements Gift Aid Form 2021
More information about how to donate and fundraising events, or ideas for events please contact Geoffrey.
email: [email protected] Tel. 01993 832514