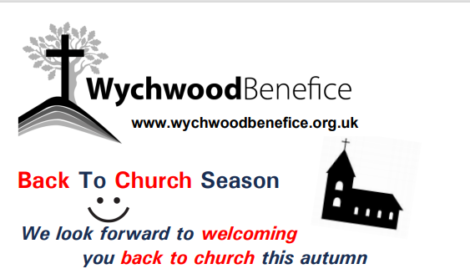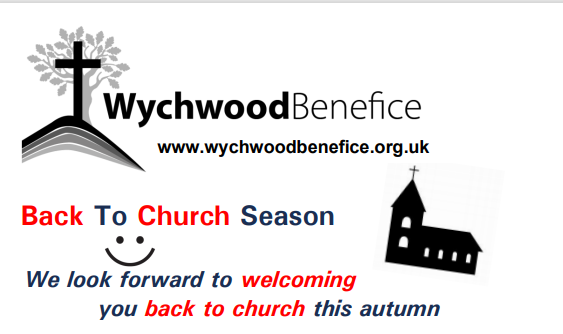 Back To Church Season
Over the last 18 months we have all been keeping our distance and in the case of coming to church many have felt it best to enjoy church from home joining the Zoom church or watching the service online.
As we emerge from the restrictions, we would like to invite people to come back to join us in church. The "Back to Church Season" gives us an opportunity to invite people to come and join us, to "come and see". There are some seasonal services that lend themselves to this kind of invitation: Harvest, All Souls, Remembrance, Shoe Box Sunday and of course in December the Carol services.
So if you haven't been before or for a while, why not come along?
Or think of who you would like to invite and ask them: "Would you like to…?" "Would you mind…?" "Why not come…?"
Look out for the invitation cards and the flyers in church.
Download the flyer here: Back To Church Season 210721 one page
We look forward to welcoming you Back to Church this autumn
Here are some of the special services we are holding this autumn to which we warmly invite you to:
HARVEST FESTIVALS
Celebrate Harvest in our communities!
Sunday 26 September
11am Idbury Church Harvest Festival
5pm Milton Church Harvest Festival
followed by Harvest Supper.
Sunday 10 October
11am Shipton Church Harvest Festival
followed by a bring & share lunch.
11am Fifield Church Harvest Festival.
All SOULS SERVICE
Come and light a candle in memory of loved ones who have died
Sunday 31 October 9.30am in
Milton Church.
REMEMBRANCE SUNDAY SERVICES
Remembering all those who have died
in wars & conflicts.
Sunday 14 November
9.30am in Milton Church
10.50am on the Green in Shipton
10.50am outside Fifield Church
SHOEBOX SUNDAY
Sunday 21 November
9.30am Milton Church
Join us in a service which gives thanks for all the Christmas shoeboxes our communities have collected.